ELODIE FLORENCE
package design
adobe illustrator
When looking at the available soap making kits on the market, many are plain and unattractive, require the buyer to make multiple purchases, or are for a young teen demographic. The goal with Elodie Florence is to present all of the required tools for soap making, in a way that is attractive to older teens and young women.

By using bright colours and patterns that connect with the corresponding product (pink and yellow colour oils and flowers with the spring set, and blue and green oils, and squares with the holiday set) the buyer can choose which set they would prefer to make based on the visuals of the box. The visuals reflect a fresh and natural aesthetic that mirrors both the product and its intended audience.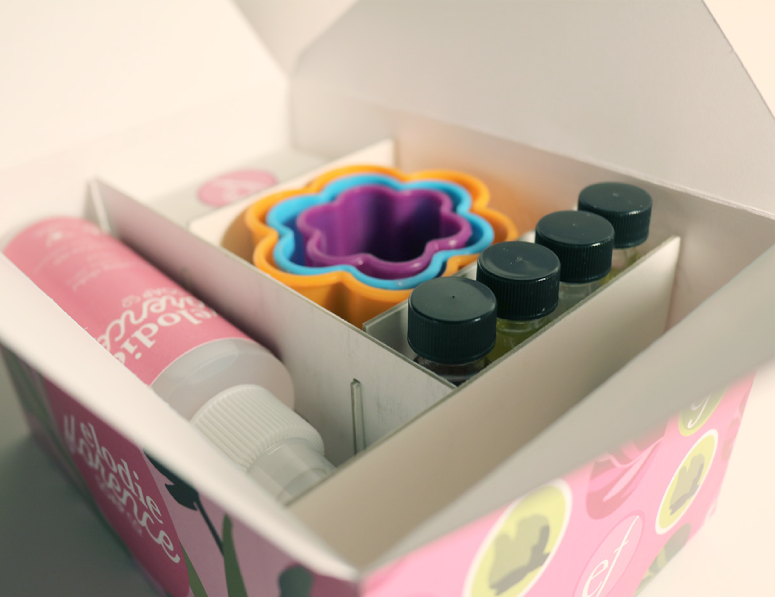 The visuals of the box also lend themselves to gift giving, made easy with the inclusion of a gift tag. Having all of the required items in one set also eases the burden on those making purchases for others. Having everything from the Melt and Pour Base to Wax Paper Wrappers and Stickers allows the user to have an immersive experience without needing to buy something else to complete their soap.