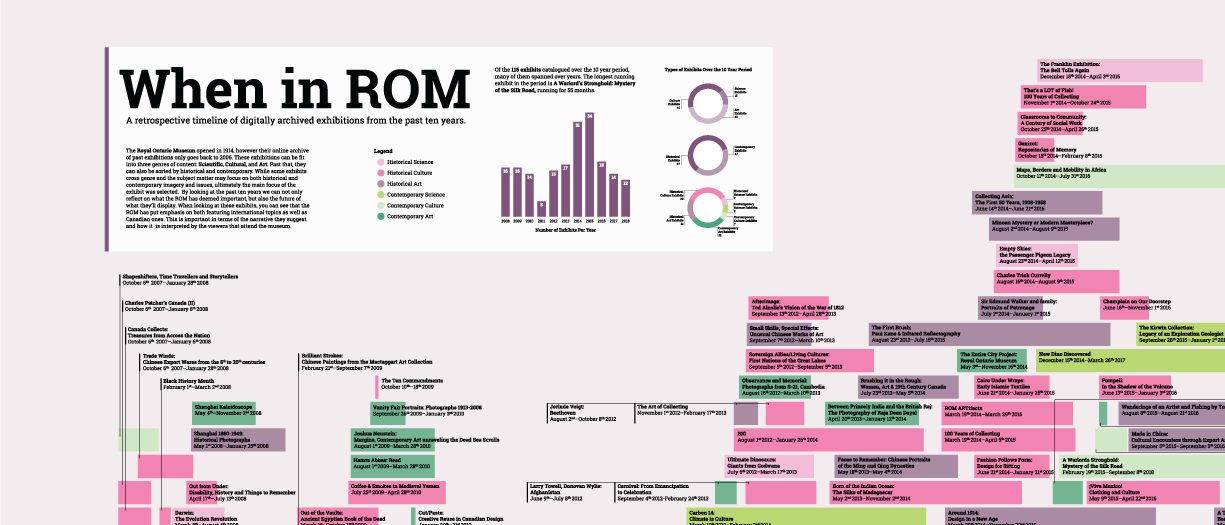 WHEN IN ROM
information design
adobe illustrator & google sheets
The Royal Ontario Museum opened in 1914, however their online archive of past exhibitions only goes back to 2006.
Using these archives as a reference I constructed a timeline of documented exhibitions at the ROM from late 2007 until early 2019.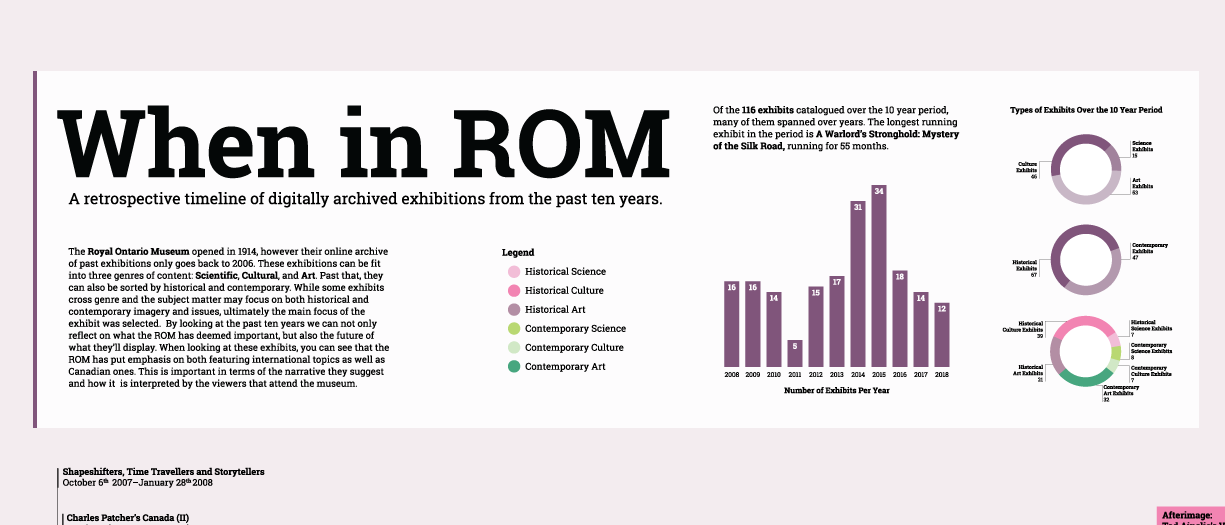 These exhibitions can be fit into three genres of content; Scientific, Cultural, and Art. Past that they can also be sorted by Historical and Contemporary. This was shown through colours and tones, with pink representing historical and green representing contemporary. The tones of these colours then show the different genres.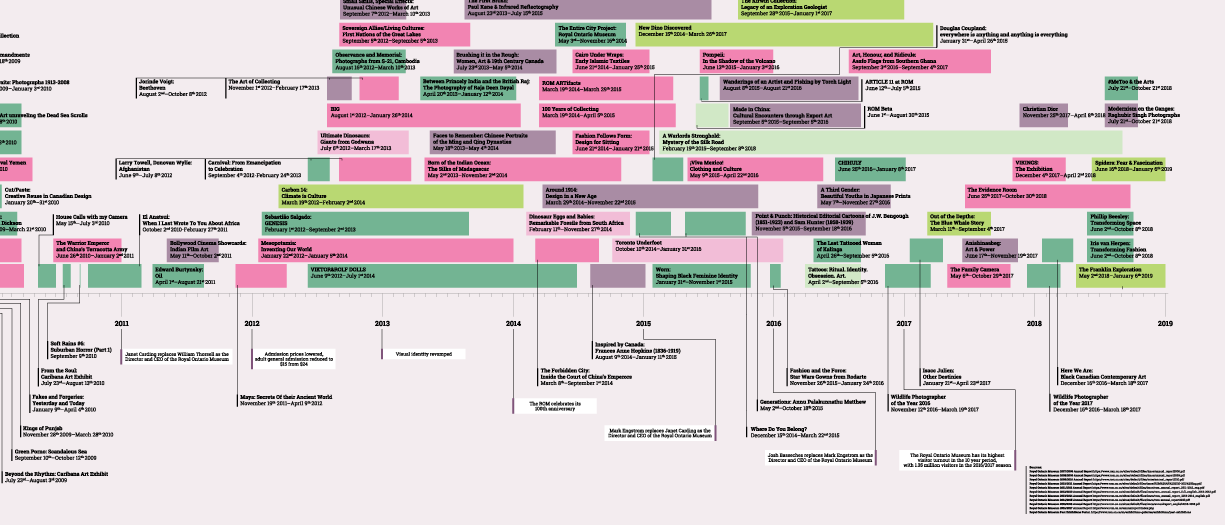 When looking at these exhibits you can see that the ROM has put emphasis on featuring international topics as well as Canadian ones. This is important in terms of the narrative they suggest and how it is interpreted by the viewers that attend the museum.